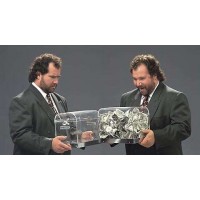 详细说明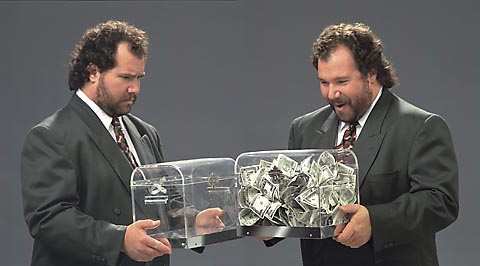 以下是本站高仿的实物图,做工精细.箱子尺寸同比例放大后,演出效果更好!!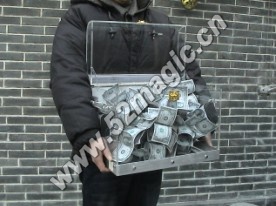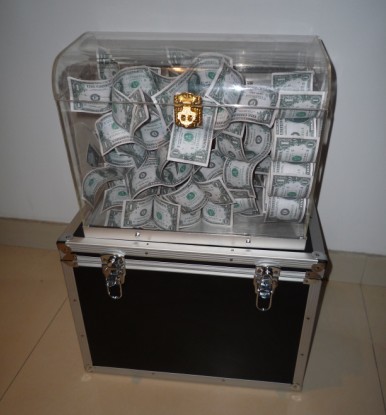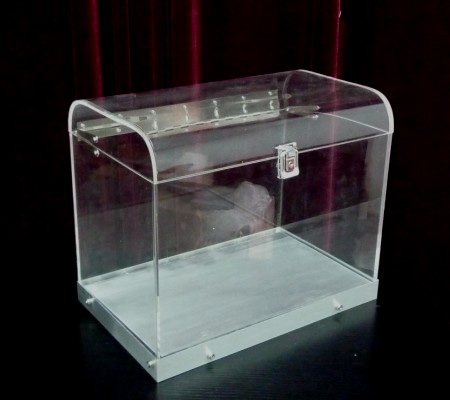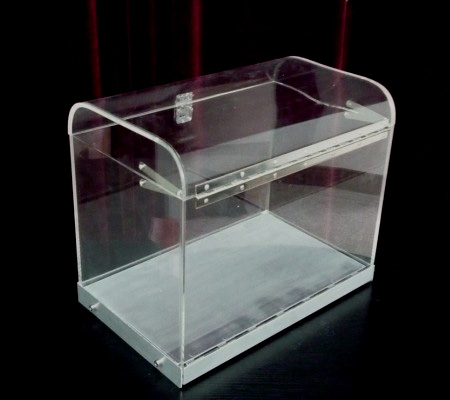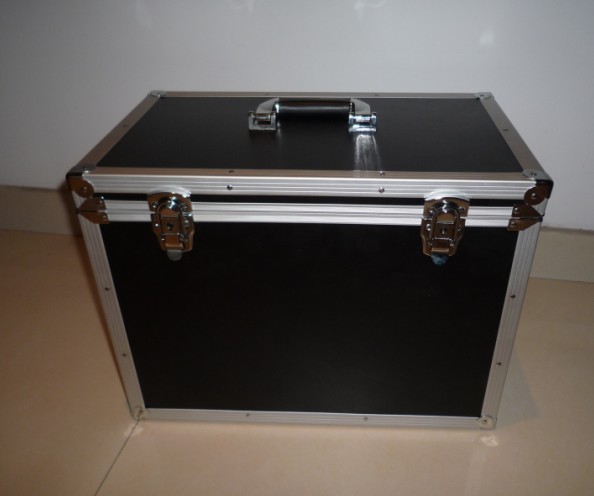 温馨提示:本产品包括20张变钞钞票, 如需额外增加变钞钞票,本站有售!!
透明水晶出钱箱(CRYSTAL MONEY CHEST)
魔术师出示一个大的透明有机玻璃箱,打开盖交代空无一物,关上盖子后,瞬间闪电变出一箱子的美钞,整个变幻过程不蒙不遮,可四面围观演出,效果实在惊人.
外包装箱尺寸约为:40*28*35CM.出钱箱尺寸约:35*30*22cm
全套产品包括:透明水晶出钱箱1个+变钞钞票20个+航空箱1个
温馨提示:本产品包括20张变钞钞票,如需额外增加变钞钞票,本站有售!!(表演需20-30张钞票)
制作好变钞钞票本站另有售,变钞钞票(美元版本)网址:
http://www.52magic.cn/product.asp?id=4381
实物演示:
https://tv.sohu.com/v/dXMvNjMyNzI3NTYvMjk0NzgyODUuc2h0bWw=.html
https://share.vrs.sohu.com/my/v.swf&topBar=1&id=29478285&autoplay=false&from=page
同类产品演示: http://hk.youtube.com/watch?v=B6dKL9MZyGM
CRYSTAL MONEY CHEST
Another fine example of superb and astonishing visible magic to entertain not only the magician, but more importantly the audience. To fill with money to overflowing an obviously empty chest is sheer magic. A single dollar bill is tossed into the box and immediately, with no covering, is visibly transformed into a full chest of bills. The chest itself is constructed of crystal clear Lucite trimmed with stainless steel. The Crystal Money Chest is visible magic at its finest.
透明水晶出钱箱 Crystal Money Chest