详细说明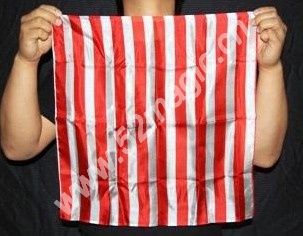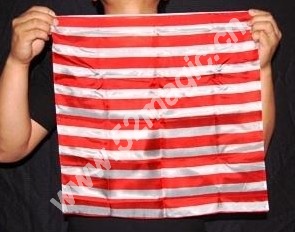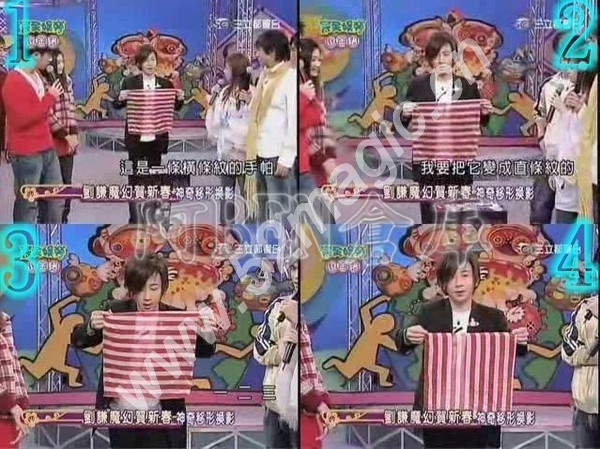 刘谦在魔幻贺新春中演过的互动节目,
效果强烈,不遮不盖,绸巾瞬间翻转变化。
实在不可思议。
绸巾大小:45cm*45cm.
演示1:http://v.ku6.com/show/9bXGHijpgIwmvCZE.html
刘谦表演在1:31分开始


演示2: http://videoportal.aol.tw/video-detail/-/3731124407
http://www.youtube.com/watch?v=PK4quRIKzfo
Stripe Flip


This is eye popping, jaw-dropping, astonishing fun trick!!
Magician shows a silk, printed with vertical stripes.
Jokingly, magician crumples silk and then, in an obvious and funny manner, uncrumples it so that stripes now run horizontally.
The audience laughs as the same obvious moves are repeated.
Finally, the magician says, "Now, it's time for real magic!"
In the next moment, in front of their watchful eyes, the vertical stripes changes to horizontal stripes.
The effect is eye hopping, jaw-dropped, astonishing fun!!
With this item, you can also perform "false Knot", "Escape", etc....
Your ideas can easily expand the possibilities!!
The size of silk --- 18" (45cm) x 18" (45cm)
刘谦--神奇移形换影 Rapid Change Silk